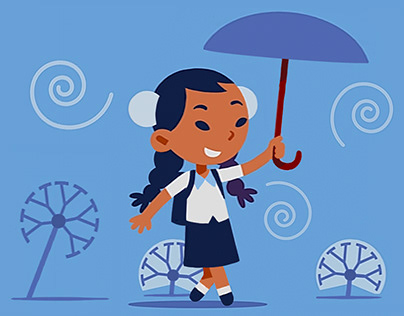 « Thank you mother ! » is a short cartoon we made with the Kyrgyz NGO « Open line », about the bride kidnapping and early wedding issues in Kyrgyzstan. 
The target audience of this cartoon is the 35-50 years old women. The purpose is to highlight the crucial mothers can play in such situations. How they can help their daughters to come back home and rebuild a normal life.
The story focuses on the relationship between a mother and her daughter, and reminds how a mother is present in each important step of the daughter life, how she protects her and helps her to grow, in any circumstances. 
Rather than showing images of violence I decided to use here weather elements.
This cartoon is our third collaboration with the NPO « Openline », so I hade the chance to develop and upgrade the characters and the style of our previous cartoon « Freedom of choice ».
This project was funded by the Sigrid Rausing Trust.


Scenario, Storyboard, Characters, Animation